Christmas and the holiday season can be a very stressful time so it's important that we look after our mental health and prioritise self-care. For those of you who are living with mental health conditions like depression, anxiety, and OCD, it can be even more taxing on your mental health.
In a survey from YouGov, it was found that 25% of people say that Christmas makes their mental health worse and in a survey from the Mental Health Foundation, it found that 54% of people were worried about the mental health of someone they know during the festive season.
Despite Christmas typically being a time for celebrating and spending time with loved ones, this isn't the case for everyone, and many people may need extra support over the festive season.
What can affect our mental health during Christmas time?
The financial strain of buying gifts – This year especially many people may feel pressure when buying gifts for loved ones due to the cost-of-living crisis.
The cold and dark winter nights – You might have heard of the 'winter blues' or 'Seasonal Affective Disorder'. When we don't get enough sunlight, it can have a negative impact on our mental health.
Spending Christmas alone – It was estimated that in 2020, around 8 million people in the UK spent Christmas alone. This can be a very isolating time for those who have no one to spend Christmas with.
Pressure on strained relationships – With the expectation of spending time with family, many could be anxious about spending extended periods of time with family members they are no longer close to or are triggers for their mental health conditions.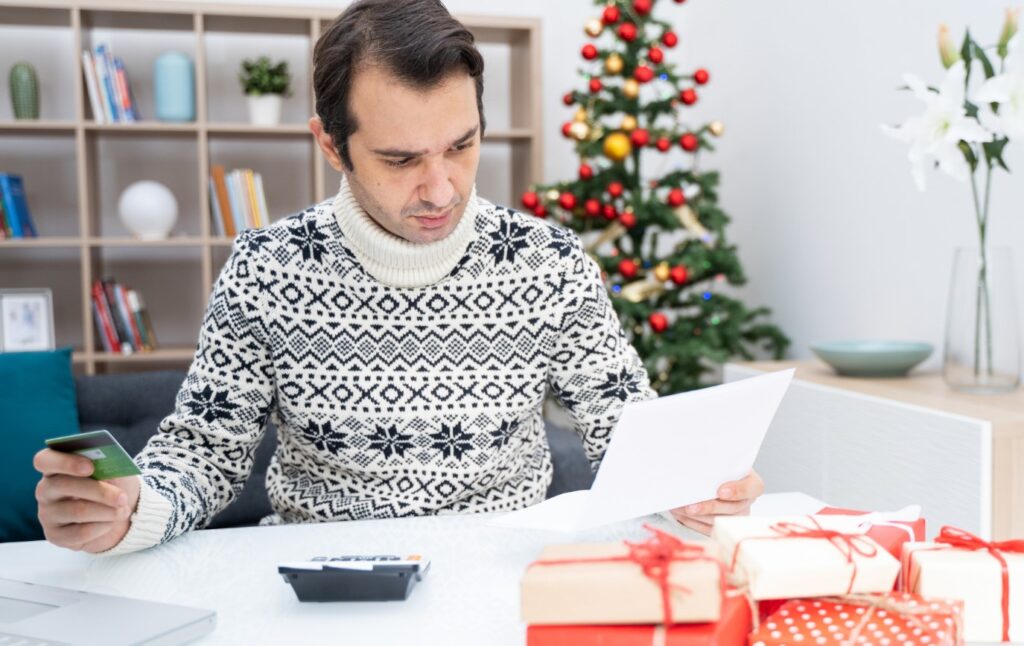 How to look after your mental health this Christmas and New Year
Stick to a routine – Try not to let the dark mornings and evenings affect your daily schedule and make the most of the sunshine when it is out. You may also want to consider taking Vitamin D supplements to boot your levels during autumn and winter, as the sun is not strong enough for our body to make it (please consult your GP before taking any supplements).
Volunteer in the community – There will be many charity and community projects you'll be able to get involved in your local area, such as a food bank or donating gifts. This will help with feelings of isolation as it can be a great way to socialise and meet new people during what could otherwise be a lonely time for some.
Avoid making unhealthy comparisons – Especially in this age of social media, it's very easy to look at how others are spending Christmas and the kind of gifts they are buying and receiving but it's best to avoid these comparisons and expectations.
Make time for festive things that you enjoy – Make sure to practice selfcare through doing festive activities you enjoy. This could be enjoying Christmas music, baking, watching a festive film, taking a winter walk, or making decorations. You should also spend time doing non-festive things that bring you joy and self-care; just because it's Christmas doesn't mean you have to be festive if you don't want to be.
Reach out to loved ones – If you're feeling lonely or worried about someone close to you, reach out to them and spend time with them.
If you're living with a mental health condition, December and January can be a very isolating and stressful time. MAC Clinical Research are currently working to improve the quality of life for those living with mental health conditions, through clinical trials testing potential new treatments.
MAC are currently looking for volunteers to join trails investigating potential treatments for the following mental health conditions:
Eligibility criteria will apply for each trial. You may receive reimbursement for your time and commitment if eligible as well as travel expenses paid, or transport provided. If you would like to register your interest, click the links above for the clinical trial you are interested in. Alternatively you can register onto our clinical trial volunteer database, and we'll match you to a trial that is best suited to you based on the information you provide. Click here to register onto our clinical trial database today.