Michael is a self-employed engineer from Manchester and he recently took part in a Sickle Cell clinical trial at MAC Clinical Research.
He was born with a condition called Sickle Cell Disease. It is a genetic disease that affects the shape of the person's red blood cells which can block blood vessels, causing painful episodes called 'crises'. Sickle Cell anaemia, where red blood cells cannot carry enough oxygen around the body, can also cause shortness of breath.
This shortness of breath has affected Michael. He said: "It's obviously hard. I really like sports – I like sports a lot. I like going to the gym a lot and everything. It does hold me down from doing what I want to do the most. But I still try and do my best anyway, as much as I can."
He also wishes more people knew about Sickle Cell. Around 15,000 people in the UK are living with Sickle Cell Disease.
Michael said: "I wish more people were aware of Sickle Cell. I mean, most of my close friends, I'd say only around four or five of my close friends know about Sickle Cell because it's not really something everybody knows about.
"Everybody breathes oxygen but people don't realise people walk around with only half of it in their body. And it's kind of hard to, you know, go on a daily basis without it."
Michael had never taken part in a clinical trial before coming to MAC Clinical Research. And, despite being nervous before taking part, he wanted to volunteer to play his part in developing future treatments for Sickle Cell.
He said: "If it's going to help out people in the long run, people like myself, I might as well give it a go!"
The staff at MAC's clinic in Manchester helped to calm any nerves he had before the study, explaining everything in detail before he started. He said: "I felt, to be honest, like it was a hotel for the few days I was here! The staff made me feel comfortable – they've been great."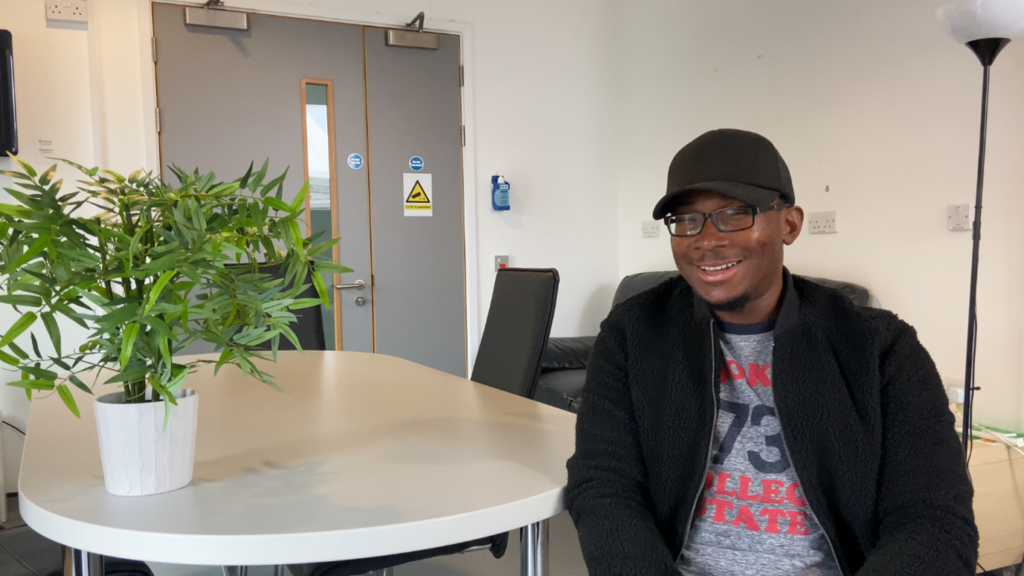 Following his experience, he would encourage others living with Sickle Cell Disease to consider taking part in MAC's study, emphasising the positive contribution to healthcare you may make by being involved.
Michael said: "I'd say definitely obviously to take part in it. because you don't know, you might come out with great benefit that helps you out in the long run. And also, it's not just for yourself, you're also helping out other people."
MAC Clinical Research in Greater Manchester is looking for people with sickle cell disease, also known as sickle cell anaemia, who would like to take part in a new trial.
To be eligible you must be aged 18 – 60. Other inclusion criteria will apply. Eligible participants will receive up to £2,800 for the entire study participation (includes £200 for two re-screenings if required) plus reasonable travel expenses. To register your interest and for more information, visit our website here.