Movember is the annual event that encourages men to grow moustaches during the month of November and has become a powerful symbol for raising awareness about critical men's health issues. This initiative goes beyond facial hair: it serves as a reminder that men's health matters, and it's a platform for addressing topics like mental health, prostate cancer, and testicular cancer. In the UK, around one in eight men have a common mental health problem such as depression, anxiety, panic disorder and Obsessive Compulsive Disorder (OCD)1.
Toby Watson, Study Coordinator at MAC Clinical Research is participating in Movember by growing a moustache, tracking his progress, and fundraising for the cause. He has answered some questions about why he has chosen to take part in the initiative.
Q: What inspired you to grow a moustache for Movember, and what does this initiative mean to you personally?
A: Personally, Movember holds deep meaning for me. I've had friends who struggled with depression, and at times, I was the person they felt comfortable talking to about their challenges. Being their confidant made me realise the importance of mental health awareness. Additionally, I've been eager to participate in charity events, and this year, I decided to combine raising funds for Movember with supporting Tcharmed, my sister's charity. She sadly passed away from a rare disorder known as mitochondrial complex 1 disorder. This initiative is my way of giving back and making a difference.
Q: Movember raises awareness about critical men's health issues. Is there a specific cause, like mental health, prostate cancer, or testicular cancer, that you are particularly passionate about, and if so, why?
A: Mental health is a cause that I'm incredibly passionate about. Watching my friend battle depression for years, and providing support, made me acutely aware of the significance of addressing this issue. Sadly, I've also witnessed individuals at my school succumb to depression, with their struggles remaining hidden until it was too late. The silent battle many men face with their mental health is a cause that deserves more attention and understanding.
Q: Growing a moustache can be a visible way to show your support. How do you think your moustache can contribute to raising awareness for men's health issues?
A: Movember is a well-recognised charity, and when people see individuals with moustaches during November, it serves as a constant reminder of the initiative's purpose and the importance of raising awareness about men's health. The moustache becomes a conversation starter, leading to discussions about the critical issues faced by men, which may not have happened otherwise.
Q: Movember emphasises supporting men in living happier, healthier lives. How do you envision your participation and your moustache making a positive impact, and what do you hope to achieve by taking part in this campaign?
A: I'm actively sharing my Movember journey on social media, particularly on Facebook and Instagram. I'm not only promoting Movember but also Tcharmed, my sister's charity. Both organisations have missions that I wholeheartedly support, and I believe they can make a significant difference. By encouraging people to share and spread awareness of both charities, I hope to foster discussions and inspire individuals to research and engage with these vital causes.
Q: How do MAC accommodate for men living with mental health disorders?
A: MAC has created a safe and welcoming environment where men are encouraged to openly share their emotions with their supervisors. Additionally, the friendly and approachable nature of MAC's rating specialists and doctors has empowered patients to express themselves during assessments. This openness has facilitated the support and appropriate referrals necessary for individuals to address their mental health concerns and gain insights into potential underlying causes.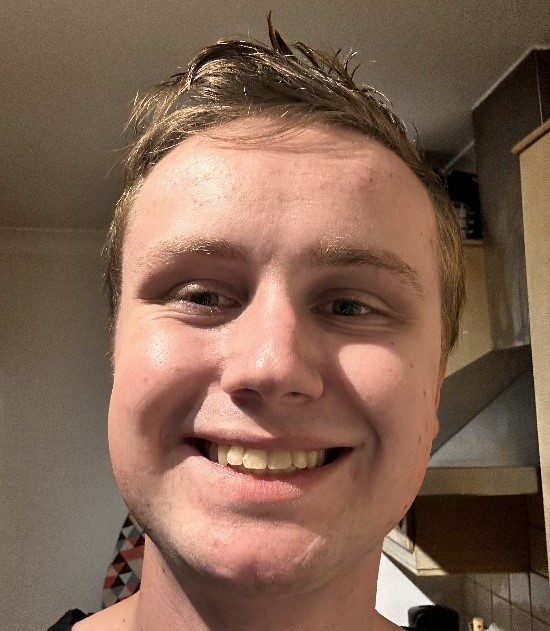 To follow Toby's Movember activities, follow our social media channels on Instagram, X & Facebook.
At MAC Clinical Research, creating a safe and non-judgmental environment for individuals living with mental health conditions is a top priority. We ensure that open and objective conversations can happen between clinical trial participants and MAC staff. This approach allows participants to share their experiences, concerns, and needs, ultimately contributing to the development of more effective treatments and therapies.
New treatments for mental health conditions
MAC Clinical Research is looking for people to participate in a clinical trial investigating a potential new treatment for Depression with Cognitive Impairment. To find out more and how to register, visit our Depression with Cognitive Impairment webpage.
MAC is also looking for people living with Obsessive Compulsive Disorder (OCD) for a clinical trial testing a potential new treatment that is thought to work differently to current treatments. If your current OCD antidepressant medication isn't fully working, find out more about MAC's clinical trial via our OCD research webpage.
To be notified of future Major Depressive Disorder clinical trials at MAC Clinical Research, register your interest and submit your details to join our volunteer database.
All our clinical trials are free to take part in, and you'll receive a full health check-up from one of our trained medical professionals as part of the study. If eligible to take part, you'll receive travel expenses to and from our clinics. You may also receive financial reimbursement for your time and commitment to the trial.
1 Mental Health Foundation – Our work on men's mental health | Mental Health Foundation