The colder months are upon us and for people living with eczema, it can be a very difficult time.
Eczema, or atopic dermatitis, is a skin condition that makes the skin itchy, dry, cracked, and inflamed. The condition can affect any part of the body, but it most often affects the hands, insides of the elbows and the backs of the knees.
Although this may not be the case for everyone living with eczema, many will find that their symptoms worsen as the temperatures drop during this time of the year.
Why is eczema worse during Autumn and winter?
The autumn and winter seasons can cause eczema 'flare-ups' (when people's symptoms worsen) due to the cold air and wind, and the decrease in humidity which dries out the skin, leading to a flare-up. People with eczema may find that the parts of their skin that are exposed to the elements, for instance their hands and face, are the worst affected.
How to prevent an eczema flare-up during the colder months?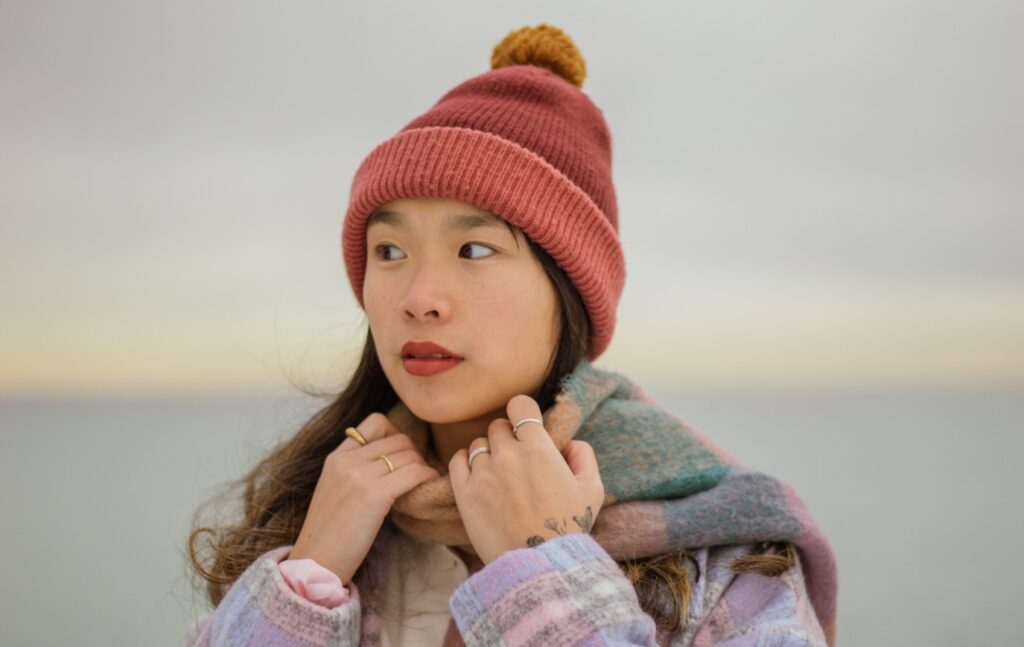 Avoid rapid temperature changes
When going outside, ensure you are wrapped up well, particularly your hands. And when you come back inside, avoid the temptation of a hot bath or shower to warm yourself back up; the sudden change in temperature can also irritate the skin.
Keep your skin moisturised
It's important to keep eczema-prone skin moisturised all year round, but you may find that you need a heavier moisturiser during the winter and to use mild skincare products due to the hypersensitivity of the skin.
Use a humidifier in your home
With the dry air during the winter which can irritate skin, some may find that using a humidifier in their home can help to add moisture to the air. Beware of appliances that reduces the humidity: central heating and radiators can cause dry skin which could cause a flare-up.
Wear layers of light materials
By wearing removable layers of clothing, you can respond to the changing temperatures easily, keeping your skin at an even, warm temperature. When you do layer up, chose natural fabrics such as cotton, as opposed to harsh fabrics like wool which can irritate skin further.
Using prescription ointments
During the winter, ensure that you have enough ointments to treat a sudden flare-up and get you through the colder seasons, as its likely you'll use it more often.
Whilst there are several treatment options available for allergies and eczema, many people find that they do not work or that they have unwanted side effects, which highlights the need for more effective treatments.
Research into alternative treatments, such as topical ointments that aim to halt the itch-scratch cycle of eczema, is being conducted at Clinical Research Organisations such as MAC Clinical Research, which is suitable for people aged 18 to 65 who have been diagnosed with moderate eczema for at least 6 months and have had previous or current successful treatment with topical corticosteroids (other eligibility criteria will apply).
By taking part in clinical research studies such as these, you may be able to help yourself and others around the world and could contribute to new treatment options becoming available in the future.
Current eczema studies at MAC are available at clinics in Greater Manchester, Lancashire, Merseyside, South Staffordshire, South Yorkshire, Teesside, and West Yorkshire.
Eligible participants will receive up to £2,230 plus reasonable travel expenses for their time and commitment to this research.
To find out more and register your interest, visit the eczema webpage for more information.