Last week we heard the news we have been hoping for:
The results from an Alzheimer's drug trial were announced by the pharmaceutical group Eisai, with whom MAC have worked with on previous dementia studies.
This new drug has met its two aims – it clears the plaques that build up in the brains of people living with Alzheimer's and it slows down cognitive decline by 27% (things like memory, orientation, thinking and problem solving).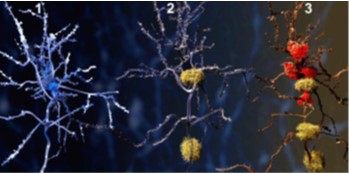 This is the first time an Alzheimer's drug trial has been seen to do this. The new drug targets amyloid plaques and actually slows down the progression of Alzheimer's. The next step is to wait to see if this new drug will be approved for use by the FDA in the US, and the MHRA in the UK, so it can hopefully reach people living with Alzheimer's.
MAC are committed to continuing clinical research into all forms of dementia, and we hope further research can help change the lives of people living with all types of dementia.